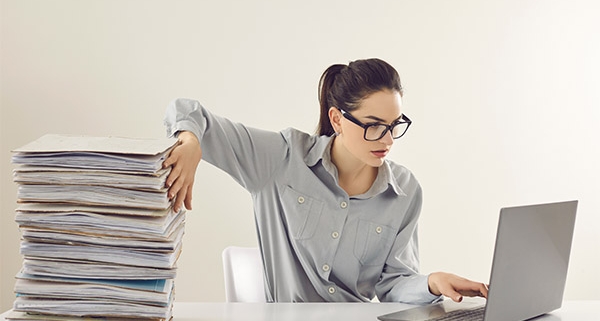 Telehealth services
Automated medical data tracking and analysis
AI-driven clinical decision support
Automated shelf stocking and inventory management
Customer experience personalization through AI technology
Virtual reality shopping experiences
Automated KYC (Know Your Customer) processes
Digital identity verification systems
Risk scoring & fraud prevention
Virtual classrooms
Remote tutoring services
AI and data analytics to personalize learning
Augmented reality site mapping
Predictive analytics for material and labor costs
Digital project tracking and monitoring
Robotics
3D Printing
Inventory tracking and management
Smart grid systems
Real-time energy usage tracking
Predictive analytics for maintenance needs
No matter what industry you're in, digital transformation is essential if you want to stay competitive. Once you can take a deep look at your company as it stands right now, you can begin to envision how it can grow with the acceleration of innovation. With that vision, you can set goals and take concrete steps in your digital transformation journey.
Read more: Benefits of Going Paperless for Utility and Energy Companies.
Setting Digital Transformation Goals for Your Company
Once you have a vision of your company's digital future, you can begin to set goals. Transformation doesn't happen in a day but planning that digital transformation can start right now.
What do you want your company to look like in a year? Sometimes it's easier to break up your digital transformation initiative goals by the department. Once you have that vision for faster procedures on the manufacturing end or more personalized customer experiences for your consumer basis, you can set goals for each department and your company as a goal.
Remember that digital transformation isn't merely one step in modernization, it is the collection of new technologies and software working together in different areas of your business to improve overall efficiency so that you can grow with modernization. This is why you should set digital technology goals within each department and for your company as a whole.
By the year 2025, where do you want to stand? Do you want your company to be an industry leader? Do you want to increase revenue by X amount? Do you want to penetrate the eCommerce market? Create a smoother onboarding employee experience?
In 2018, studies showed that 39% of executives expected to benefit from their digital transformation initiatives in 3 to 5 years. The companies that are benefiting today are the companies that set goals for this week and goals for years from now. Thinking ahead prepares you for the future as innovation accelerates. Set some goals, big and small, and then you can find some partners and strategies for a successful transformation.
Develop a Digital Transformation Strategy
Developing a digital transformation strategy is a team effort. This is where research, collaboration, and partnerships come in. You may have imagined a vision for your company and set some goals, but tackling the digital transformation process comes with challenges on all fronts. Different aspects of business require a unique modernization strategy.
Many companies fall short in their digital transformation efforts for several common challenges: they lack direction and they try to do it all themselves.
To be successful, your company must take guidance and support from digital transformation leaders.
The partnerships that you make in your digital business transformation strategy will play a key role in your overall transformation. Digital leaders who are responsible for the accelerators of innovation know the ins and outs of end-user experiences and they can also offer predictive maintenance for new market demands. These partners may also see opportunities for new digital capabilities within your company that you didn't even know were possible while helping you face digital transformation challenges.
Talk to your IT department, shop around for a marketing agency, appoint staff to transformation-specific roles, and look into automation and AI companies.
Your organization's digital strategy can only benefit from B2B deals that let you focus on running your company while your partners help you run it better for the digital future.
Digital Transformation Success Stories
When we think of the real success stories in digital transformation a few companies come to mind. Netflix is one of the best digital transformation examples. Netflix could have easily died along with Blockbuster movie rental stores, but instead, Netflix imagined new possibilities in their business strategy and successfully developed a digital platform with the user experience in mind.
Netflix adapted to the market demands and created a new status quo in streaming services. Companies like Amazon also made huge strides in customer experience optimization with a modernization strategy that has changed the way we shop from physical stores to eCommerce.
True industry leaders know how to focus on customer experience systems by leaning into innovation and digital technology. The ability to think outside the box and welcome new solutions will create a better future for businesses and consumers.
We Can Help
At Mosaic, we are here to help you begin your digital journey and lay the building blocks for true transformation. As you partner with other companies in more advanced technologies, you will need your accounts payable department to be functioning with top speed and accuracy.
Contact Us today to meet with a digital transformation consultant.
https://mosaiccorp.com/wp-content/uploads/2023/02/digital-transformation-post.jpg
400
600
Mosaic Corporation
https://mosaiccorp.com/wp-content/uploads/2020/08/mosaicpaperless_250.png
Mosaic Corporation
2023-02-16 12:18:58
2023-06-29 15:14:16
Understanding Digital Transformation: Definition, Benefits, and Opportunities