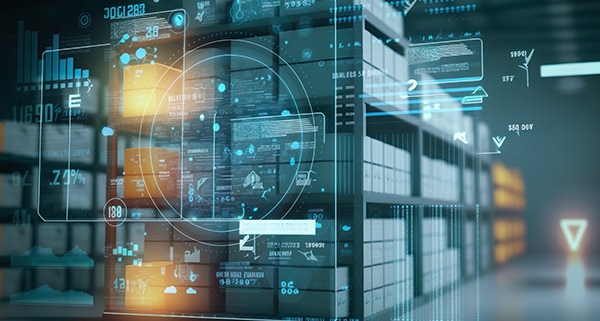 Convenience stores are a cornerstone of modern life, providing us with quick access to essential items when we need them. But convenience stores face multiple challenges in order to keep their shelves stocked, their doors open, and customers happy – and luckily for them, artificial intelligence (AI) is up to the convenience store challenge!
AI-enabled technology can help convenience store owners create personalized experiences for shoppers while also automating routine maintenance tasks like restocking inventory and cleaning display cases. In this blog post, we'll explore how utilizing AI in convenience store operations can boost efficiency and customer satisfaction.
The Current State of Convenience Store Maintenance
Convenience stores play an essential role in our daily lives, providing us with quick access to basic necessities. However, the maintenance and repair of these stores are crucial for their smooth functioning. The traditional maintenance process involved manual work, and it posed several drawbacks. The process used to be time-consuming and labor-intensive, posing many real challenges including slow response times, high costs, and a lack of integration between different systems. The maintenance workers had to schedule appointments manually, keep track of purchases, and communicate with the management. Handling all these tasks manually was not just inefficient but also prone to errors.
However, with new digital technologies, there has been a significant shift in these processes.
Businesses are now leveraging innovative maintenance management systems that can help streamline operations and reduce maintenance costs dramatically.
Companies like Mosaic are leading the way in revolutionizing maintenance processes through the use of advanced technologies. Our suite of services integrates seamlessly with existing platforms, streamlining everything from workflow automation to service maintenance. 
The benefits of AI-driven maintenance cannot be overstated, from cost reduction to increased efficiency. For any convenience store looking to stay ahead of the curve, partnering with a provider like Mosaic is an excellent way to ensure success in the industry.
Read more: What is Digital Transformation?
The Power of AI in Streamlining Maintenance
Artificial intelligence (AI) has revolutionized the field of maintenance, streamlining various processes and enabling smooth operations. With its advanced capabilities in process automation, AI has the potential to significantly reduce maintenance costs while improving efficiency. Convenience stores, in particular, stand to benefit from the numerous applications of AI in their maintenance operations.
These real-life examples demonstrate the immense power of AI in streamlining maintenance and ensuring that businesses can run smoothly, efficiently, and cost-effectively.
Read more: Going Paperless At Your Convenience Store: The Benefits and How To Get Started.
Paperless Workflow Automation: The First Step to AI-Driven Maintenance
In today's fast-paced world, time is of the essence, especially when it comes to managing your business. That's why Mosaic is offering paperless workflow automation that can transform your maintenance operations. By implementing this innovative solution, you can streamline your business processes and ensure efficient communication among your team members.
Say goodbye to manual data entry and endless paperwork, which can be prone to errors and delays!
Our platform integrates seamlessly with PDI ERP and other enterprise resource planning (ERP) systems, which means greater visibility and control over your maintenance activities.
Now is the time to take the first step towards AI-driven maintenance by embracing paperless workflow automation. Your business will thank you for it!
Moving to Service Maintenance Automation: The Next Step
By utilizing software like Mosaic and integrating it with service management software such as ServiceNow, businesses can streamline the maintenance request process. With automation in place, purchase orders and approvals are processed seamlessly, allowing for maximum efficiency and minimal errors. These changes not only speed up the maintenance process but also lead to quicker issue resolution. Moving towards service maintenance automation is the next logical step for any convenience store looking to improve its maintenance process.
The Benefits of AI and Automation Technology in Convenience Store Maintenance
Technology has been advancing at an unprecedented pace, particularly in the field of Artificial Intelligence (AI) and Automation. Convenience store maintenance represents a significant area that has benefited from the utilization of these technologies. The primary benefits include cost reduction, quicker processes, and increased efficiency.
Implementing AI and automation in convenience store maintenance has proven to be a game changer, enabling organizations to better manage their maintenance budgets, quickly attend to issues, and minimize downtime.
Mosaic, a leading provider of AI and automation solutions, has been at the forefront of confronting the biggest challenges for convenience retailers, leveraging cutting-edge technology to provide reliable, efficient, and cost-effective solutions to their clients.
Overall, it is clear that the benefits of AI and automation in the convenience store maintenance industry will continue to see further improvements, making it a key technology in any business strategy moving forward.
Ultimately, embracing the technological advancements offered by Mosaic will revolutionize convenience store maintenance and create mutually beneficial partnerships that are beneficial for businesses, customers, and ultimately our planet.
Ready to bring the power of AI to your convenience store business? Contact Us today to start facing your retail challenges today!
https://mosaiccorp.com/wp-content/uploads/2023/06/ai-store-post.jpg
400
600
Mosaic Corporation
https://mosaiccorp.com/wp-content/uploads/2020/08/mosaicpaperless_250.png
Mosaic Corporation
2023-06-29 14:59:23
2023-06-29 15:10:44
The Role of AI in Convenience Store Maintenance