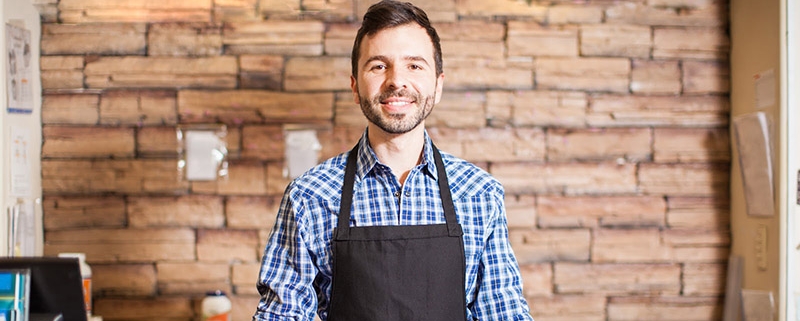 It's no secret that the retail industry is under pressure. Department stores are closing, malls are becoming ghost towns, and online sales are continuing to grow. In this environment, it's more important than ever for convenience store owners to find ways to cut costs and streamline their businesses. One way to do this is by going paperless.
In this blog post, we will discuss the benefits of going paperless for a convenience store and how you can get started!
The Benefits Of Going Paperless
There are many benefits of going paperless for a convenience store, including saving time and money, freeing up physical storage space, and increasing customer goodwill. Let's take a closer look at each of these benefits:
Save Time and Money
One of the biggest benefits of going paperless is that it can save you a lot of time and money. For example, if you move to digital receipts, you'll no longer have to spend time printing and organizing paper receipts. This can free up a significant amount of time that you can use for other tasks, such as serving your customers.
Paper, ink, and printer maintenance are all costly. By switching to paperless billing, you will have significant savings on paper supplies. If your business is looking to cut costs, piles of paper should be the first to go.
Free Up Physical Storage Space
Another benefit of going paperless is that it frees up physical storage space at your store. Paper files, receipts, and other documents can take up a lot of space, especially if you have a large volume of them.
When you go paperless, you can store all of your files electronically, which frees up valuable storage space so you have more room to store fresh inventory. Employees will also feel more comfortable navigating back rooms and offices when they are free of clutter.
Increase Customer Goodwill
In today's environment, consumers are increasingly interested in doing business with companies that are environmentally friendly. By going paperless, you can show your customers that you are committed to reducing your environmental impact by cutting paper waste.
This can increase customer goodwill and loyalty, which can lead to more sales. You can also market your business as an eco-friendly store which may bring in new customers who are passionate about cutting paper usage.
Digital Transformation Will Keep Your Business Afloat
The retail industry is changing rapidly and those who don't change with it will be left behind. By going paperless, you can streamline your business, save money, and appeal to eco-conscious consumers. On top of all that, consumers are much more tech-savvy today.
They're used to paperless solutions in other areas of their lives and they expect the same from businesses. Adopting digital tools shows that you're keeping up with the times and that you're invested in providing a modern, convenient experience for your customers. Your business will also stay in competition with competitors who have already transitioned to a paperless business model.
Read more: It's 2022 Stop Delaying Your Digital Transformation
How To Get Started
Now that we've discussed the benefits of going paperless, let's talk about how you can get started. There are many ways to eliminate paper from your retail business or convenience store, including adopting digital receipts, eliminating paper docs and spreadsheets when counting inventory, moving to digital employee management tools, cleaning out cabinets with employee paperwork, and moving as many accounting and financial tasks as possible to digital documents in paperless, electronic systems.
Audit Your Paper Processes
The best way to get started is to assess where you're currently using paper and where you could switch to a paperless solution. Once you've identified some areas where you can make a change, start implementing paperless solutions one at a time.
One of the most important things to remember when going paperless is to choose a solution that will work for both you and your customers. For example, if you switch to digital receipts, make sure you have a system in place where customers can easily access their receipts such as a paperless receipt by email or text to a mobile device.
Read more: Printing Is The Enemy Of AP Automation
Research Your Options
There are many options available when it comes to going paperless, so take some time to research what would work best for your business. Talk to other businesses in your industry and see what paperless technology solutions they're using. You can also reach out to paperless solution providers and consultants for more information.
Implement a Solution
Once you've decided on a paperless solution, it's time to implement it. This can be a big undertaking, so make sure you plan and prepare for it. You may need to train your employees on how to use digital payment devices and systems, and you may need to make some changes to your store layout or operations.
Internal communication is important during this time of transition. Make sure your managers hold in-person meetings to educate employees on how to use the new sale devices, how to explain the benefits of email receipts to customers who may be confused about the change, and why a paperless workplace is more beneficial for everyone.
Go Paperless with AP Automation Software
One of the best ways to go paperless is with AP automation software. This type of software automates Accounts Payable processes so you can eliminate paper invoices and move to an electronic workflow. AP automation software also offers many other benefits, such as reducing late payments, improving cash flow, and increasing efficiency.
At Mosaic, we're known as #ThePaperlessGuys. Our paperless consultants will help your business find the perfect paperless document storage solution for your unique needs. We will also teach you how to get your employees excited about digital transformation so you can launch your new paperless operations the right way.
Contact Us to go paperless today.
https://mosaiccorp.com/wp-content/uploads/2022/05/Paperless-At-Convenience-Store2.jpg
534
800
Mosaic Corporation
https://mosaiccorp.com/wp-content/uploads/2020/08/mosaicpaperless_250.png
Mosaic Corporation
2022-05-19 08:58:14
2023-07-24 14:15:56
Going Paperless At Your Convenience Store: The Benefits and How To Get Started