Technology
&

Services Alliance Partners

Strategic Partner Alliance
At EDGE, we realize the customer's ambition to forge a trusted relationship with a professional in an industry with high turnover. With our commitment, we will continue to bring value to our customers through our solutions and introductions to the key strategic partners on our technology team.

Tax Credits Maximized Risk Minimized
We help GA Companies identify and obtain "tax credits" on Mosaic software purchases. Since 2002, Alpharesults has provided management and administrative services for State of Georgia income tax credits. We manage the process for your company, from evaluation to data collection to final approval.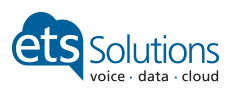 "ETS takes a holistic approach to deliver technology solutions for all voice, data and cloud requirements. In today's evolving technology environment, options for businesses can be overwhelming–even painful. ETS Solutions will identify a company's technology pains, providing a tailored solution though our carriers and business partners. We project manage the solution and follow through with superior customer service."