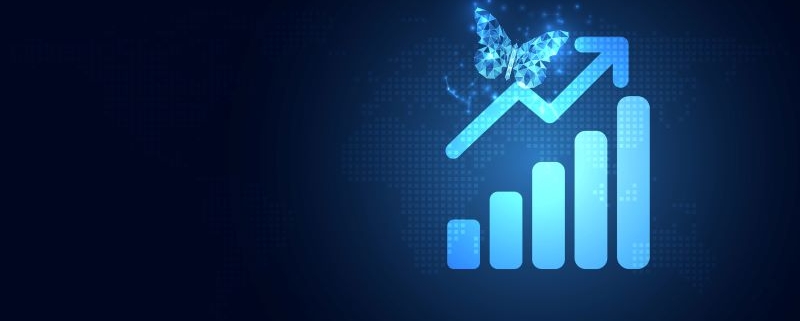 It's hard to believe that we are already into the second month of 2022, but time has a funny way of sneaking up on us. Technological advances in artificial intelligence and automation are moving at an all-time speed, so it isn't unusual to feel overwhelmed with how to begin a true digital transformation initiative.
Digital transformation is a set of connected digital technologies that work together to drive productivity, optimize work efforts, and set your business up to scale. While it may sound even more overwhelming to hear that you need to implement multiple digital solutions to have a true digital transformation, the truth is that it's easier than it sounds.
Like with most rewarding ventures, starting is the hardest part, but once you make that commitment to a digital transformation strategy, your business will quickly reap the benefits of automated workflows and more visibility into KPIs. Each digital solution that you implement will also seamlessly integrate with another, so stop delaying your digital transformation and get started now.
The Cost of Delay
It may feel easier to hide your head under a rock at the mention of digital capabilities and machine learning in favor of business processes that kept you afloat in the past, but the costs of delaying your digital transformation far outweigh any digital investments you may make.
Since the onset of the Covid-19 pandemic, we have seen increasing digital experiences for consumers while brick and mortar businesses went under at record speed. Businesses have adapted to consumer demands for a more personalized customer experience and faster processes with the support of digital solutions like sales order automation, AI-based knowledge bots, and mobile apps. The companies that have delayed their digital transformation plans are quickly falling short of their competition and losing out on opportunities to scale.
Slow pen and paper processes cannot keep up with the inescapable market demands. Customer expectations have risen beyond human capabilities, so without implementing digital innovations, your company will likely see a profit decline in coming years. Digital strategies are essential to your business's longevity. Stop delaying those digital transformation projects and begin setting your company up for future success for automation solutions.
Read More: What is Sales Order Automation and How Does It Work?
2022 Digital Transformation Trends
2022 digital transformation trends show that remote work isn't going anywhere so digital solutions that ease remote business operations will be essential this year. HR automation software will be crucial to a seamless remote hiring and onboarding process without any bottlenecks in paperwork or task flow.
Read more: Human Resources (HR) Employee Software Management
Forbes and Plain Concepts both name automation software as one of the top digital projects to implement into your business this year. AP automation software fixes the invoice approval process with automated workflows designed to operate seamlessly and quickly. AP automation also utilizes intelligent data capture (IDC) for accurate processing to avoid the costly errors of manual data entry and deliver a strong ROI.
Read more: How AP Automation Can Help Solve Your Company's Scaling Challenges
If your business already has a solid ERP system in place, then implementing these automation solutions will be even easier. Do some research on integrations to find out which digital solutions are compatible with your ERP system. An automation provider like Mosaic will also be happy to offer support and answer any questions that you may have along your digital transformation journey.
Design a Digital Transformation Strategy to Fit Your Business
No two digital transformation strategies are the same and your business should design a digital transformation strategy that aligns with your unique scaling and business goals. Business leaders should take the time to review current business processes to see what isn't working and what can be improved.
Your company's IT department may be able to offer suggestions on digital initiatives that will benefit your business and employees from different departments can also offer business insights that are essential to their roles. By taking the time to meet with your team, you can develop a cultural transformation that values feedback and continuous innovation to drive successful business outcomes.
Successful transformations also begin with a strong dedication to research. Look to digital industry leaders for actionable insights into how you can begin your company's digital journey. Automation and digital software providers are also great industry experts for senior executives to turn to for guidance on digital transformation.
Read more: Successful AP Automation Implementation: Solving Common Challenges with Preparation and Collaboration
If your business has goals to begin your digital transformation in 2022, Mosaic can offer support to help you choose an automation solution that is tailored to your unique business needs. Check out our Industry Solutions to learn more about how automation software can benefit your business. Contact Us to get started today.
https://mosaiccorp.com/wp-content/uploads/2022/02/digital-transformation-2022.jpeg
500
800
Mosaic Corporation
https://mosaiccorp.com/wp-content/uploads/2020/08/mosaicpaperless_250.png
Mosaic Corporation
2022-02-09 10:00:00
2023-06-15 13:09:33
It's 2022, Stop Delaying Your Digital Transformation