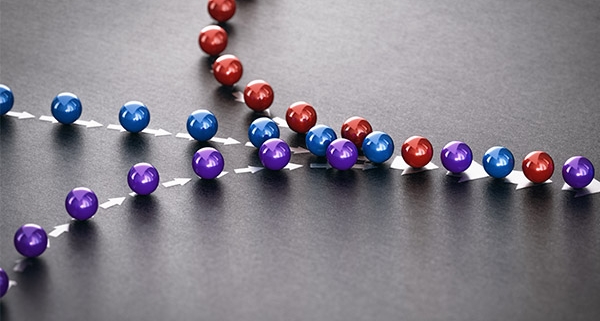 To have a successful accounts payable process, it is important to implement best practices and strategies. This will help ensure that your AP process runs smoothly and without any hiccups that will prevent your company from growing and scaling. 
In this blog post, we will discuss some of the best practices that companies can use to improve their AP processes. We will also provide tips on how to go paperless and eliminate paper payments. By following these tips, you can rest assured that your AP process will be efficient and effective!
Prioritize Invoices By Due Dates
One of the most important best practices for accounts payable is to prioritize invoices based on due dates and payment terms. This allows you to stay on top of your payments and ensure that you are not missing any due dates or incurring any late payment fees. Prioritizing your invoices by the due date, also helps your accounts payable team keep organized and on track.
Go Paperless
Another key strategy is to work toward going paperless and eliminating paper payments. By embracing technology through digital transformation and automating your accounts payable process with cloud-based AP automation software, you can streamline your workflows, increase security and establish more internal controls.
Going paperless is better for the environment as it cuts down on office waste and your workspace will be less cluttered with stacks of paper invoices on desks and overcrowded filing cabinets. A clean space allows for more focused minds!
Read more: Cloud vs. On-premises AP Automation: What's the Difference?
Track Early Payment Discounts
In addition to prioritizing invoices by due dates, it is also important to track any early payment discounts offered by your vendors and suppliers. This will help ensure that you are maximizing savings and minimizing costs.
With an AP automation solution, your AP department can easily track early payment discounts without taking valuable time away from other tasks. Your AP software solution will process digital invoices faster than manual processes so capturing early payment discounts is a given. 
Read more: The Cost of Processing an Invoice: Why Paperless AP Saves Companies Money
Establish KPIs and Reporting Processes
Another best practice that companies can implement is to set up key performance indicators (KPIs) to measure the efficiency and improvement of their AP departments over time. This allows you to keep track of your progress and ensure that your process continues to run smoothly.
Gone are the days of manual data tracking, with AP automation, your accounting team is empowered with easy and accurate reports. No more waiting until the end of the quarter to pull those metrics, you will always have accurate AP data with a few quick clicks.
Create Safeguards Against Duplicate Payments
To further optimize your accounts payable process, you should also consider implementing safeguards against sending duplicate payments. For example, you could establish rules around invoice matching or use automated systems to check for duplicates before processing payments.
This is another common problem that AP software solves. As invoices are scanned with Intelligent Data Capture (IDC), the software automatically checks for missing fields or duplicate invoices. You never have to worry about human error or faulty payments with AP automation because the software simply won't move the invoice on to the next step of the workflow if it finds a duplicate.
Enhance Overall Security
Finally, it is essential to focus on increasing security and establishing more internal controls within your organization. By doing so, you can ensure that your accounts payable process are protected against any potential risks or vulnerabilities.
You guessed it! AP automation software is the key to enhancing your accounts payable process. Access controls, automated workflows, secure payment portals, and advanced data capture technology are just some of the many ways that AP automation is perfect for improving security in your AP department.
With a solution like this at your disposal, you can rest easy knowing that your accounts payable process is safe, efficient, and effective. And who doesn't want that? So what are you waiting for? Start taking your accounts payable operations to the next level today!
Contact us to get started.
Looking to learn more about all things AP? Check out our Accounts Payable Glossary for the terminology you must know to stay on top of your efficiency initiatives.
https://mosaiccorp.com/wp-content/uploads/2022/10/payable-process-post.jpg
400
600
Mosaic Corporation
https://mosaiccorp.com/wp-content/uploads/2020/08/mosaicpaperless_250.png
Mosaic Corporation
2022-10-27 12:38:59
2023-04-20 19:17:15
Maximizing Your Accounts Payable Process: Best Practices and Strategies for Success