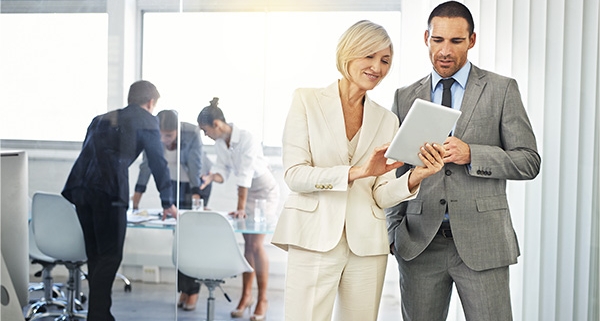 To run a successful business, it is essential to have efficient and effective accounting and finance processes in place. Many businesses can improve their efficiency by introducing accounts payable automation into their finance and accounting departments.
AP automation refers to the use of software that automates the process of paying bills. This software can help improve workflows for everyone involved in the AP process, from the AP manager to the CFO/controller to the CIO/IT manager.
In this blog post, we will discuss some of the ways that AP automation can help your finance team run more efficiently and effectively.
How Can AP Automation Help Your Accounting Department?
One way AP automation can help is by providing better insight into invoices and payments.
Another way that accounts payable automation can help is by reducing data entry mistakes. When all invoices and payments are automatically entered and stored in one central system, there is no need for your finance staff to re-enter data into multiple systems. This can help reduce the number of errors made when entering data manually.
Read more: Cloud-Based AP Automation: The New Normal in Accounts Payable
AP automation can also help by eliminating paper invoices and paper checks. With AP automation, all invoices and payments are made electronically. This means that there is no need for manual tasks like printing, signing, and mailing paper checks. This will save time and money for your business. You can also minimize late payments with faster invoice cycles that capture early payment discounts for more cost savings.
Read more: The Cost of Processing an Invoice: Why Paperless AP Saves Companies Money
Finally, AP automation can help by reducing the burden on the IT department.
This can help improve data integrity and reduce the IT department's workload.
Read more: The Accounts Payable Glossary: Everything You Need to Know About AP Automation
How Will Accounts Payable Automation Software Impact Each Role?
AP automation software affects each employee's position in the accounts payable department. Many employers avoid implementing the software for this very reason, but they fail to realize that AP software solutions actually maximize each role's efficiency and directly contribute to your company's growth.
Here is a brief explanation of how AP automation impacts each finance employee's role:
The AP clerk's job is to enter invoices into the system, match them up with purchase orders, and make sure that they are ready for approval. With AP automation software, invoice data is automatically extracted from the invoice with intelligent data capture (IDC) so there is no need for invoices to be manually entered into the system. This will help the AP clerk keep the AP process running smoothly while avoiding costly manual data entry mistakes.
The AP manager's job is to oversee the entire AP process. This includes approving invoices, ensuring that payments are made on time, and managing the finance staff. With AP automation software in place, invoices are automatically routed to the AP manager so they can approve invoices with a simple click from any smart device, even when they are on the go. This improved approval workflow will help the AP manager keep the AP process running smoothly and with faster approval times than ever before.
The CFO/controller is responsible for ensuring that the company's finances are in order. With AP automation software in place, the CFO/controller can easily see what invoices have been paid, what invoices are still outstanding, and what payments have been made. This improved visibility will help the CFO/controller keep the company's finances in order, avoid costly oversights, and maximize efficiency by tracking AP software KPIs
The CIO/IT manager is responsible for ensuring that the company's IT infrastructure is up-to-date and running smoothly. With AP automation software in place, your company's accounting department will benefit from heightened security, access controls, and built-in fraud detectors. These improved information security measures allow your CIO/IT Manager to have more internal control over the department by simply setting these features, rather than attempting to build them.
Overall, AP automation empowers your finance team to work more efficiently. With more increased visibility into KPIs and automated processes that eliminate costly manual tasks, your invoice cycles will be faster and cheaper than ever. Despite the common misconception, AP automation doesn't eliminate finance staff roles, it just makes daily tasks easier and enables them for more impact on your company's growth.
Our expert digital consultants at Mosaic can help you find an AP automation solution tailored to your needs and delivers maximum cost savings. We will also stick with you through the implementation phase to ensure each member of your finance team is properly trained on their new responsibilities. Contact us today to schedule a demo.
https://mosaiccorp.com/wp-content/uploads/2022/10/how-ap-helps-fin.jpg
400
600
Mosaic Corporation
https://mosaiccorp.com/wp-content/uploads/2020/08/mosaicpaperless_250.png
Mosaic Corporation
2022-10-13 10:04:37
2023-04-20 19:15:14
Why Every Accounting and Finance Department Needs Accounts Payable Automation