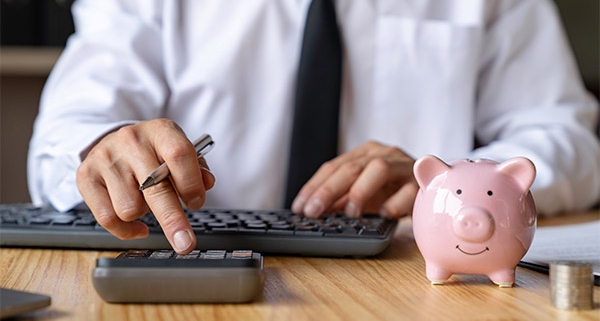 Is your accounting department bogged down with manual invoicing and payment processing? Are you looking for a way to improve efficiency and save money? AP automation may be the solution you're looking for!
With our free AP automation ROI calculator, you can quickly estimate the potential cost savings and efficiency gains of automating your Accounts Payable processes. Give it a try today – it only takes a few minutes!
Automating Your Accounts Payable Process is a Smart Business Move
Automating your accounts payable process is a smart business move that can save money and time. AP automation streamlines the invoice approval process, eliminating manual paperwork, decreasing the risk of errors, and increasing visibility into cash flow.
By automating AP processes, businesses can reduce overhead related to accounting tasks, freeing up staff to focus on other areas of the business and improving their bottom line. AP automation is quickly becoming one of the most sought-after technology tools for finance departments with good reason–ROI. Investing in AP automation is a smart business move that will result in increased efficiency, accuracy, visibility, and control.
Read more: Why Every Accounting and Finance Department Needs Accounts Payable Automation.
How Much Money Can You Save by Automating Your AP Process?
Automating your AP process can be a great way to save both time and money. A helpful way to gauge the return on investment (ROI) of AP automation is to use an AP Automation ROI calculator. This calculator can quickly show business owners how much they can save by automating their AP processes.
Every organization is different, but automation software always delivers ROI by cutting costs in staff time, paper, ink, invoice processing costs, late payment fees, overpayments, duplicate payments, and more.
The ROI of an AP Automation Software Solution
The use of an Accounts Payable automation solution can provide a company with a great return on investment. Through automated processes, companies can streamline the payment process and save considerable time and money.
Additionally, AP automation software can eliminate costly errors due to manual data entry, as well as improve workflow efficiency, leading to a more productive team. A well-designed AP automation solution will more than pay for itself through improved productivity, cost savings, and enhanced visibility into the entire accounts payable process.
How to Get Started with Accounts Payable Automation Software
Getting started with AP automation can seem like a daunting task, but breaking the process down into smaller steps will help make it much more manageable. To begin, research the best solution that works with your current workflow and meets your business needs.
From here you can begin working through setup and implementation of automation technology. This includes areas such as disconnecting paper processes and setting up rules. Once everything is ready to go, get everyone on board and trained on how to use it properly. With these steps complete, ongoing optimization should keep your AP automation running smoothly for efficient financial performance.
Not only will you benefit financially with lower operating costs, but you'll also find that an automated AP process gives you an excellent return on investment over the long term. To get started, it's important to evaluate what type of system would work best for your company's needs and then implement it in a way that works for everyone involved. With the right automation solution in place, you can easily reduce manual errors and find ways to make better decisions faster. Automating AP processes will efficiently integrate systems, streamline your accounting processes and ensure accuracy; making it a win-win for both customers and businesses alike. 
Our digital consultants at Mosaic are here to help you make the right automation decision for your unique needs. We'll walk you through your options and support you throughout the implementation process so you can maximize your results. So let's get started!
https://mosaiccorp.com/wp-content/uploads/2023/02/roi-calculator-post.jpg
400
600
Mosaic Corporation
https://mosaiccorp.com/wp-content/uploads/2020/08/mosaicpaperless_250.png
Mosaic Corporation
2023-02-15 12:43:28
2023-04-20 19:09:12
AP Automation ROI Calculator