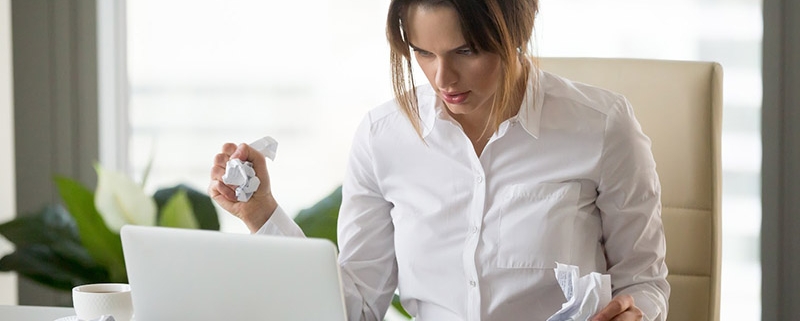 In a world that is increasingly moving towards remote working models, it seems strange that many companies are still struggling to make the transition. One of the main reasons for this is their reliance on physical documents. Antiquated paper processes can cause major issues for the remote workforce; who may not have access to the same information as those in the office.
In this blog post, we will discuss some of the benefits of going paperless; and how transitioning to a remote working model can help your business grow!
The Challenging But Beneficial Transition To Remote Work Models
Since the onset of the Covid-19 pandemic, many companies have transitioned to remote or hybrid work options. Remote work is here to stay as employees enjoy a greater work-life balance and companies reap the benefits of lower office costs. But for some businesses, the transition has been far from smooth. One of the main challenges has been a reliance on physical documents.
In traditional office environments, it is easier to pass around documents or have paper files readily available in a central location (though paperless offices are still much more efficient). But when employees are working remotely, they are not able to stop by the official office filing cabinet to search for the document that they need.
Businesses have adapted to remote business models by prioritizing their digital transformation efforts. But for some, the transformation has been more difficult due to continued reliance on paper documents.
Read more: Does Paper Have A Hold On Humans?
The Benefits of Going Paperless In A Remote Work Model
There are many benefits to going paperless including; smoother processes, better organization, and increased security. But when transitioning to a remote work model, there are even more benefits to be gained!
By digitizing your documents, you can make them accessible to anyone, anywhere. This is especially beneficial if your company is looking to hire remote workers; as you will have a much larger talent pool to choose from. Another benefit of digitizing your documents is that it can help reduce operating costs for your business. With no need for paper or physical storage, you can save on office space and equipment costs.
On top of all of these benefits, digitizing your documents can also help increase productivity and flexibility for your employees. With remote workers, there is often a need to share documents back and forth between team members. This can be time-consuming if done through physical mail or fax. But with digital documents, employees can easily share and collaborate on projects; no matter where they are in the world!
Paperless Processes Relieve Remote Workforce Stress
While remote work models are generally more preferred by workers today, that doesn't mean that workers are entirely free from stress and burnout. According to a The Future Of Work study by Nitro, 83% of remote workers surveyed say that the way their company handles documents has not improved significantly over the Covid-19 pandemic.
These remote workers cited stress around tasks like merging or combining documents, editing and signing PDF documents, and a lack of training and support. These same remote workers also believe that better digital tools like automation software, digital workflows, cloud-based collaboration tools, and e-signature processes would improve their day-to-day processes.
Many employers delay digital transformation because they fear that it will take too long, it is too costly, or their employees will not want to learn new tasks. However, the data shows otherwise. Many remote workers are starved for better digital document management tools because they know that paperless processes with centralized digital document storage will ease their workday stress.
Read more: How To Get Your Employees Excited About Digital Transformation.
How To Get Started With Paperless Remote Processes
The benefits of digitizing your documents are clear. But for many businesses, the transition to a paperless work model can be daunting, even when the outcome is meaningful business growth. Here are a few key steps that you can take to make the process easier for your team:
Start by identifying which documents need to be digitized and which can remain in physical form.

Meet with your IT team to share your paperless and online collaboration goals. Your IT team members can offer their expertise and insider perspective by suggesting the best digital transformation route for your business.

Work with your team to set up a digital document management system that meets your specific needs.

Meet with a few paperless companies to learn how they made the transition.

Research and request consulting from two to three automation software providers until you fit the perfect solution for your business.

Make sure to provide training and support for your employees as they transition to using paperless processes. A

paperless software consulting team

can help by providing robust training materials to get your company on the right track.

Set up regular check-ins with your remote workers to hear how they are adjusting to the reduction in paper documents and new digital processes. By listening to the challenges of employees, you can properly navigate roadblocks and troubleshoot any gaps in training.
With the many benefits of digitizing your documents, it's clear that there is no reason to delay making the switch to paperless processes. By taking a few key steps, you can easily transition your remote workforce to paperless processes and start reaping the rewards!
If you're ready to begin your digital transformation and ease your remote worker's stress, we're here to help! At Mosaic, we're known as #ThePaperlessGuys and we offer paperless consulting to find the perfect automation solution for your unique business needs.
Contact Us to get started today!
https://mosaiccorp.com/wp-content/uploads/2022/05/Paperless-Processes-Can-post-feature.jpg
543
800
Mosaic Corporation
https://mosaiccorp.com/wp-content/uploads/2020/08/mosaicpaperless_250.png
Mosaic Corporation
2022-05-05 08:04:51
2022-05-05 08:08:31
How Paperless Processes Can Relieve Remote Workers' Stress