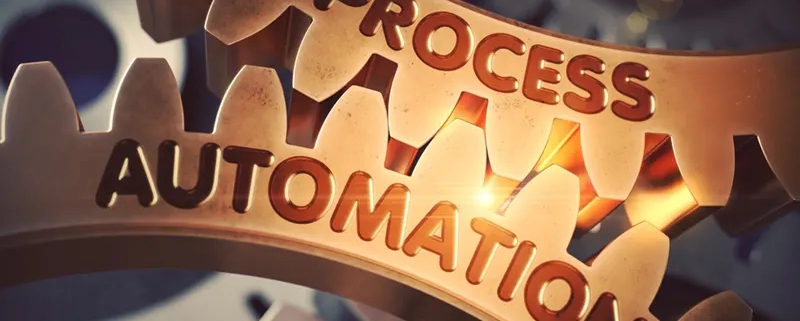 One of the best ways to improve efficiency within a large organization is to integrate AP automation software into the existing Enterprise Resource Planning system (ERP). By doing this, businesses can manage their finances more effectively and improve overall operations.
There are many different AP automation systems on the market, but not all of them are compatible with ERP platforms. In this blog post, we'll answer all of your AP automation questions and discuss which software solutions integrate seamlessly with popular ERP platforms for maximum efficiency.
What Is AP Automation Software And What Are Its Benefits?
AP automation software is a tool that automates the process of paying suppliers so your company can befit from a paperless office. An AP software solution streamlines the entire accounts payable process, from receiving invoices to issuing payments. This automation software can save businesses time and money by reducing the amount of manual work that is required to pay suppliers.
The business benefits of AP automation software are:
Faster invoice processing times and automated invoice workflows

Automatic 2-way & 3-way invoice matching with Intelligent Data Capture (IDC)

Mobile capabilities for real-time information from anywhere

Quick and easy invoice approvals

Increased security with access controls and paperless workflows

Cost-savings with early payment discounts

Eliminate slow and error-prone manual data entry and paper invoices

Improved supplier relationships

AP Automation and ERP Systems Integration

Visibility into cash flow and invoice analytics to track KPIs
AP automation software is a crucial step in any company's mission to a true digital transformation and it can solve your company's scaling challenges. Your business' finance team is free from mundane tasks and empowered to focus on cash management and tracking KPIs with paperless invoice processing. However, to achieve maximum efficiency, your AP automation solution must be compatible with your business' ERP system for an end-to-end solution.
Read more: Secrets of World-Class Accounts Payable Departments
How Does AP Automation Integrate With Top ERP Systems? 
Not all AP automation software is compatible with ERP systems. In order for the two systems to work together seamlessly, they must be integrated. When an accounts payable automation solution is integrated with an ERP system, it becomes an add-on to the ERP. This means that the AP automation software is connected to the ERP and can be accessed from within the ERP system.
The integration process varies depending on the AP automation software and ERP platforms involved. In most cases, the AP automation software is installed on a company's server and your automation software provider will provide in-depth training and consulting to set your team up for success.
Top ERP Systems That Integrate Seamlessly With AP Automation Software
ERP platforms are a popular choice for businesses looking for an all-in-one solution to manage their finances. ERP systems integrate AP automation software, making it easy for businesses to manage their accounts payable process.
The following are some of the top ERP systems that integrate seamlessly with AP automation software:
Microsoft Dynamics GP, AX, NAV, and BC

Netsuite

Sage 100,300,500 Intacct, x3

Infor Syteline

SAP

QuickBooks Enterprise and QuickBooks Online

PDI ERP
If your company uses one of these top ERP systems, then you're in luck! All of these platforms integrate easily with the best AP automation software solutions, making it easy to manage your accounts payable process and improve efficiency.
All of these platforms integrate easily with the best AP automation software solutions
If you're not sure which automation solution is right for your business, or if you're looking for a more comprehensive AP automation solution that integrates with multiple ERP platforms, then we recommend contacting an AP automation provider for a consultation. Make sure you always do your research and ask a potential provider about the automation solution's integration capabilities.
Read more: Seamlessly Integrate Automation Software With Your SYSPRO ERP System
Epicor: The Best Accounts Payable Solution To Integrate With Top ERP Systems
Epicor AP automation software is one of the most popular AP automation solutions on the market. Epicor is a well-established company that has been providing AP automation software for over 30 years. Epicor is simple to use in your business and it integrates seamlessly with all of the top ERP systems listed above.
To set up Epicor AP Automation, you can choose between two deployment methods: Epicor On-Premise (Private Cloud) or use our Amazon Web Services hosted environment. The document automation software, user experience, and outcomes you get will be the same whether you pick a private cloud or an Amazon-based cloud; Epicor always delivers maximum efficiency.
The Challenges Of Implementing An AP Automation Solution And How To Overcome Them 
The AP Automation and ERP integration process can be a daunting task for businesses. That's why it is important to work with an experienced AP automation provider who can help you get set up quickly and easily. At Mosaic, we have years of experience integrating Epicor AP automation software with all of these top ERP platforms.
Mosaic is an Epicor Gold Partner and our consultants will work with you to ensure we can deliver business-critical software solutions to implement paperless procedures for increased efficiency in your common business procedures. Many companies fail in their software implementation process by not getting specific about what they need or failing to do the necessary research.
Our Epicor consultants will help you choose a software solution that is tailored to your unique needs by providing visibility into where your key business processes are lacking and how they can be improved with a digital tool on your side. We make it easy for you to rest assured that you chose the perfect software solution and we will set you up with a complete training documentation package.
Training your team to adopt new workflows and responsibilities like tracking KPIs can take time, so our consultants make ourselves available to you whenever you need us. We understand that hiccups can happen along the road to implementing your reliable solution, so we take a human-centered approach in all of our employee training and tech support measures.
If you're considering implementing AP automation software that integrates with one of these top ERP Systems, then check out our ERP Integration Services and our AP Automation Software Solution.
Contact Us today for a consultation. We'll help you get set up quickly and easily so you can start enjoying the benefits of AP automation right away!
https://mosaiccorp.com/wp-content/uploads/2022/04/process-and-automation-blog.webp
543
800
Mosaic Corporation
https://mosaiccorp.com/wp-content/uploads/2020/08/mosaicpaperless_250.png
Mosaic Corporation
2022-04-19 09:00:37
2023-02-15 13:13:18
How AP Automation Software Integrates With Top ERP Systems for Improved Efficiency