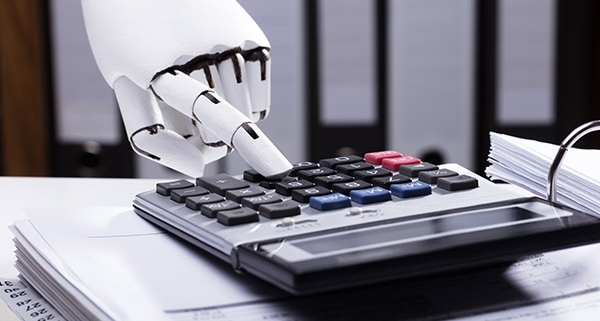 Is your accounts payable process a maze of complexities and stumbling blocks? It's time for a paradigm shift with AP automation. This digital overhaul streamlines approvals, and payments, enabling businesses to experience a smoother, more accurate, and cost-effective approach to managing accounts payable. This is your chance to nip those potential errors in the bud before they cascade into full-blown issues.
This write-up walks you through the essential features and advantages of this disruptive accounting solution. Get ready to explore how this state-of-the-art technology can breathe new life into your business and elevate your financial management to unprecedented levels!
We'll take a deep dive into:
What does AP Automation entail?
At its core, AP automation (also known as AP invoice automation) employs software to optimize, manage, and automate your accounts payable process.
Conventional accounts payable operations can be slow and prone to errors, but AP automation turns this on its head, ushering in speed and accuracy. The system adroitly handles monotonous manual tasks, such as data entry for invoices, matching, and processing paper documents. This liberates your team to concentrate on strategic tasks that add more value to your operations.
With AP automation, human intervention in accounts payable invoice processing is either negligible or non-existent. The entire workflow for accounts payable is digitally managed, providing a unified, paperless source of truth for the AP process, granting you a panoramic view of accounts payable.
AP automation showcases some key features:
The Rationale for AP Automation
No more towering piles of invoices, missing files, or chasing payment approvals; the benefits of AP automation are clear. Optimum AP automation software ensures round-the-clock access from any device, making the process as convenient as it is efficient.
Here are the key advantages of AP automation:
Crucial KPIs for AP Automation Software Implementation.
All the above sound promising, but could this just be another technology that promises much but delivers little?
The starting point in any software implementation strategy is defining SMART goals and measuring results. Here are a few critical metrics businesses tend to monitor:
Essential Features in Accounts Payable Software
With a multitude of accounts payable solutions in the market, it's crucial to establish well-defined criteria for selecting the perfect fit. You don't want to overspend on features you won't use, but there are some you simply can't do without. If the following must-haves are missing, keep searching!
Discover the comprehensive capabilities of accounts payable automation software, from education to implementation, with Mosaic. We provide tools that empower your AP team to work smarter. Take a tour and get in touch with Mosaic to learn more.
https://mosaiccorp.com/wp-content/uploads/2023/06/revolutionizing-accounts-payable-post.jpg
400
600
Mosaic Corporation
https://mosaiccorp.com/wp-content/uploads/2020/08/mosaicpaperless_250.png
Mosaic Corporation
2023-06-28 15:20:56
2023-06-29 15:08:04
Revolutionizing Accounts Payable: Unleashing Efficiency with AP Automation