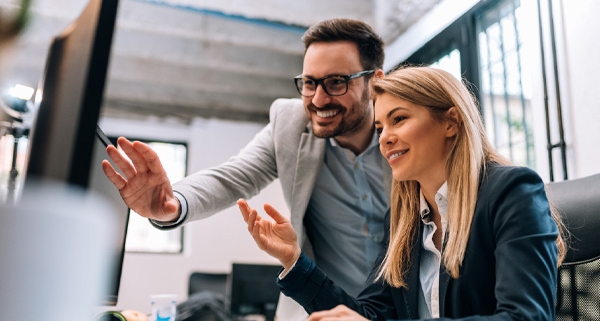 In the digital age, the amount of data that businesses need to store and manage continues to grow at an alarming rate. Not having a system in place to properly manage this data can be disastrous for companies both large and small. That's where enterprise content management comes in. An enterprise content management system (ECM) is a system that provides a central repository for your entire company's documents, allowing you to store, access, and collaborate on documents from any location or device.
What Is Enterprise Content Management
Enterprise Content Management is a document management technology that enables businesses to store, manage, and organize documents in real-time. ECM makes day-to-day operations much more efficient by significantly streamlining business processes.
The Benefits of Enterprise Content Management
Implementing an ECM solution requires significant time and effort, and when done right delivers critical improvements to how an organization collaborates and operates.
The right ECM systems enable your organization to digitally capture and store important business documents for more efficient data organization. This provides the opportunity to easily find the documents that you need without the hassle of manual processes like searching through physical files or manually inputting the data into the system. All of your organizational documents can be at your fingertips without printed documents weighing you down.
Another benefit is the ability to create a single source of truth throughout the entire enterprise, ensuring the accuracy of the data that's being stored. This helps to improve the overall quality and integrity of the documents, allowing them to be trusted as the source of truth for any collaboration efforts without the confusion of multiple documents + versions floating around.
ECM systems are designed to enhance document security and help organizations meet legal and regulatory requirements by providing access control tools such as the ability to assign user roles and the ability to track the movement of documents. This helps ensure that only people with the proper authorization can access the data.
Finally, an effective enterprise content management system will also provide tools for streamlining document retrieval and help your company leverage automated, document-driven processes such as automated document search, the ability to manage multiple versions of the same document, and the ability to create automated workflows around the documents.
Going Paperless with Enterprise Content Management
This transition to a digital environment helps businesses save time and money by streamlining the document retrieval process and allowing for more efficient collaboration between employees from different departments. Additionally, the enhanced document security features provided by the enterprise content management software help protect the data from unauthorized access.
By going paperless with an enterprise content management solution your business will be freed from the shackles of disorganized content and slow paper document processes.
Finding the Right ECM Provider is Key
With the right ECM strategy & implementation, you can streamline operations, reduce costs, and improve the overall quality of the documents that your business produces. Our digital consultant team at Mosaic will work with you to tailor a document management solution to your unique business needs and we will set you up for seamless integration with your ERP.
https://mosaiccorp.com/wp-content/uploads/2022/12/enterprise-content-management-blog.jpg
400
600
Mosaic Corporation
https://mosaiccorp.com/wp-content/uploads/2020/08/mosaicpaperless_250.png
Mosaic Corporation
2022-12-01 09:53:11
2023-04-20 20:25:08
The Benefits of Enterprise Content Management