The coronavirus pandemic has presented unique workforce challenges in industries ranging from supply chain to fast food. In its wake, an increased necessity for secure, cloud-based document systems has also become evident. It is especially true of accounts payable departments who work remotely to ensure their team is safe while assuring the company's creditors and suppliers get compensated on time.
Transitioning your company's financial records from their locked file cabinets to electronic files can be quite the task, but your team does not have to do it alone. A systems integrator, like the paperless guys at Mosaic, can help put your AP documents at your fingertips with accuracy and transparency. But how do you objectively determine the best integration resource for your project? As with choosing any vendor, we recommend completing a full vendor analysis.
Understanding Your Scope of Work
To begin your search for the most appropriate integrator, you are encouraged to first be clear on your scope of automation. Know what you want to accomplish, when you need it taken care of, and how the integration will affect your teams. It's also not a bad idea to reference your standard operating practices when unraveling your project's scope. 
Be sure to outline your payable processes in steps as well as your accounting department's invoice management and approval processes. Also, include any known pain-points to be addressed during this integration.
Let's consider this the discovery process, during which you may also seek to develop a project timeline that could be adjusted in real-time. Accounting for system upgrades and human error will afford you additional time to implement the automation software you choose. Taking adequate time to define the scope of work and implementation process expectation before vendor selection could help eliminate costly mistakes later in the process.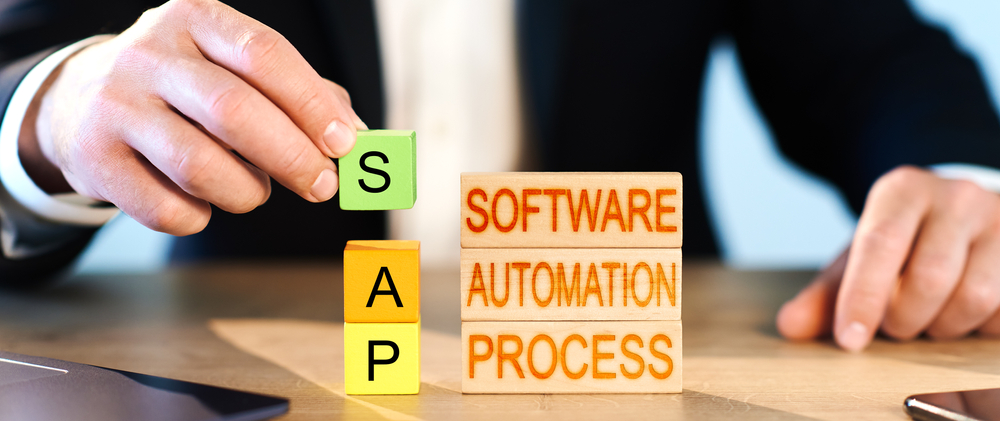 Selecting an Integrator
Getting the most out of your accounts payable automation software solution is critical to your company's bottom line. Selecting the integrator who best fits your needs will help provide the framework to improve your organization's expense-to-revenue. Once you've identified the scope of your integration process, research your vendor's entire organization. Peruse their website for positive results. Pay close attention to customer success stories. Do not hesitate to reach out to other customers about the potential vendor's professional services. To inquire about an integrator's business and viability, our recommended questions include, but are not limited to the following:
How long have you been in business?

Do you have licensed engineers on staff?

What is your process for hiring and equipping new engineers as veteran engineers retire?

How will the integrator learn your business?
Deciphering the AP Automation Process
"Accounts Payable automation (AP Automation) refers to the technology used to streamline and automate accounts payable processes, removing manual tasks, and providing better visibility and control over important financial data."
The Institute of Financial Management reports that 73 percent of organizations used AP automated software in 2020. Whether you use Microsoft Dynamics, Sage, Infor, SYSPRO, SAP, or any other ERP system, a viable accounts payable automation software should make it easier to retrieve data for reporting, reviewing invoices and purchase orders, and immediately knowing your company's cash flow. AP automation tools synergistically improve invoice processing and the overall workflow of the accounts payable department.
Read More: Cloud-Based AP Automation the New Normal in Accounts Payable
Incorporating AP automation software is an ideal solution for circumventing common issues with manual accounts payable processes. Now's the perfect time to switch if your company:
Processes 500 or more invoices per month.

Has more than 2 full-time AP clerks

Outsources your AP

Has too many late payment penalties

Misses early payment discounts
Take a look at our recent blog posts for more on the benefits of AP automation.

Mosaic Can Help with Integration
Our accounts payable tools can help free up your team, and a path for you to continue growing your business. Together, we can facilitate business optimizations that yield results your entire company will feel. Our DocStar solution integrates with accounting software to: 
Stimulate productivity through intelligent automated capture of invoice data

Capture early payment discounts

Automate your company's AP approval process

Reduce accounts payable processing labor costs

Securely store electronic versions of your company's financial documents
Why You Should Tour our DocStar Tools
Give your accounting department a break! Decide to automate your AP solutions and allow your accounting systems to do the heavy lifting. Your team's day-to-day objectives will shift, giving way to the capacity for more revenue-generating activities that your current process may not have room for. 
Accounts payable automation solutions with paperless invoice processing are critical in transforming your AP Department. Take a tour of our DocStar automation software to see how the integration of our software can make your team and stakeholders happy.
https://mosaiccorp.com/wp-content/uploads/2021/01/shutterstock_1795871704.jpg
563
1000
James Kingery
https://mosaiccorp.com/wp-content/uploads/2020/08/mosaicpaperless_250.png
James Kingery
2021-01-15 15:10:33
2023-04-20 20:26:15
Making the Switch: Integrating Cloud-Based AP Automation