RE: DocStar To Whom it May Concern: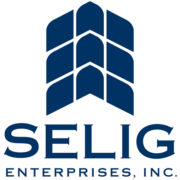 We have been using DocStar as a Storage and retrieval database for a little over a year. We have put most of our construction drawings, and deeds into the system. It is our intention to input our leases, correspondence and other building related items into the system in the near future.
We are very pleased with the results. It has improved our productivity by eliminating the need for employees to search through multiple on line file or sets of flat files for a specific drawing and eliminated employees searching for files that are sitting on co-workers desks.
We have not begun to pull in any of our other software packages (i.e. Avid, MRI, or other), but we are slowly bringing in more departments and hope that the database continues to grow and our dependence on paper files will be eliminated.
Sincerely yours,
SELIG ENTERPRISES, INC.
Beth Wolfe, Executive Assistant of Construction
https://mosaiccorp.com/wp-content/uploads/2017/06/header13.jpg
918
1998
James Kingery
https://mosaiccorp.com/wp-content/uploads/2020/08/mosaicpaperless_250.png
James Kingery
2011-07-24 14:10:04
2022-07-19 10:43:09
Selig Case Study